Overview

Full automatic Complete Drink /Drinking Mineral Pure Water Filling Production Line For Bottle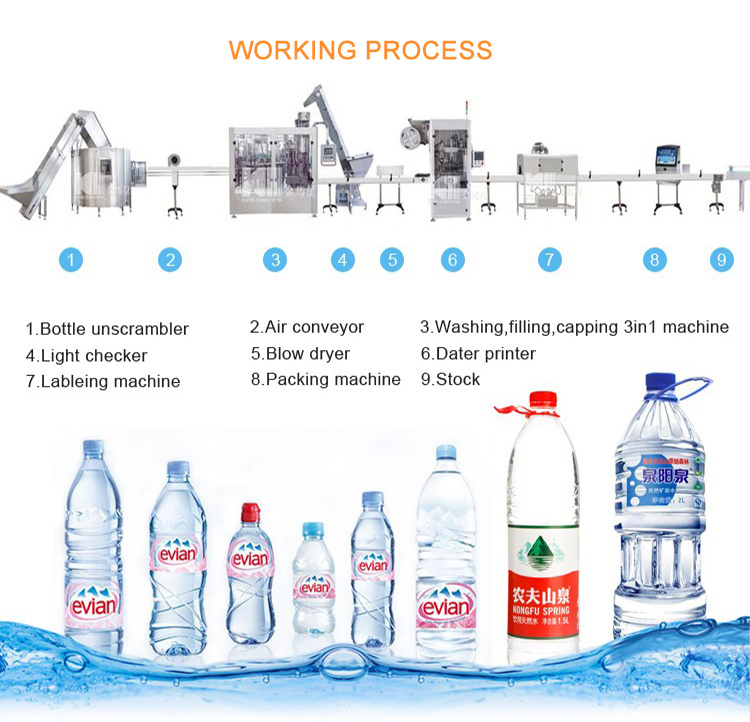 1.water treatment

The Reverse Osmosis device is an equipment to purify the saline water with the action of pressure difference of semi-permeable membrane. It is called reverse osmosis, as it is counter to natural penetration direction. Difference materials have different osmotic pressures.
The reverse osmosis can remove more than 97% of the soluble salt and above 99% of the colloid, microorganism, particles and organic materials, becoming the best first-choice choice equipment in the engineering of modern purified water, highly purified water and space water (super-purified water). The most highlighted features are low energy consumption, no pollution, simple technique, high-quality water and convenient operation and maintenance.
RO with reverse washing tank-RO is the heart of water treatment system,so we prepared the washing tank with clean the inside of RO to make the RO membranes work longer.